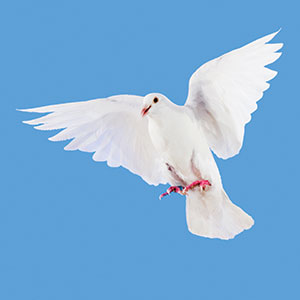 Thursday, January 19, 2017
WORLD – Christians around the world are recognizing the annual Week of Prayer for Christian Unity, which takes this year from January 18-25. The call for Christian unity takes on renewed significance in 2017, as this year marks the 500th anniversary of the Reformation. Lutherans recognize the Reformation as a tragic necessity—tragic in that it led to the division of the church, but necessary in its move to restore biblical clarity to the church's teachings on justification, among other doctrines. Lutheran Church–Canada (LCC) takes seriously Jesus' call for unity in His ...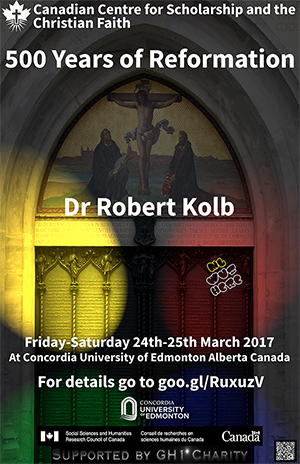 Wednesday, January 18, 2017
EDMONTON – The Canadian Centre for Scholarship and the Christian Faith is encouraging people to sign up soon for their sixth annual conference—"500 Years of Reformation." The conference will take place March 24-25 at Concordia University of Edmonton. Rev. Dr. Robert Kolb, one of the world's foremost scholars on Martin Luther, is keynote speaker for the event. His keynote address is entitled "How Luther's Reformation Literally Changed the World." He will also give a plenary lecture on "Luther's Impact on University Education and Christian Liberal Arts." The conference has also issued a ...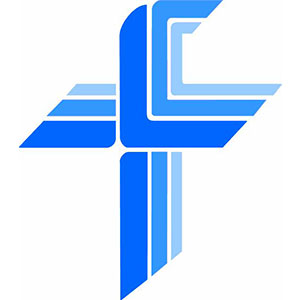 Tuesday, January 17, 2017
ONLINE – Lutheran Church–Canada (LCC) is working towards the creation of a new national website and is seeking input from LCC members across the country. "As the printing press transformed the world in Martin Luther's day, the internet is a transforming influence in our time," noted Mathew Block, communications manager for LCC. "In order to use internet communication more effectively, we are redesigning our website to better meet the needs of lay people, church workers, and congregations." To that end, LCC is inviting members to take a short survey, outlining their use ...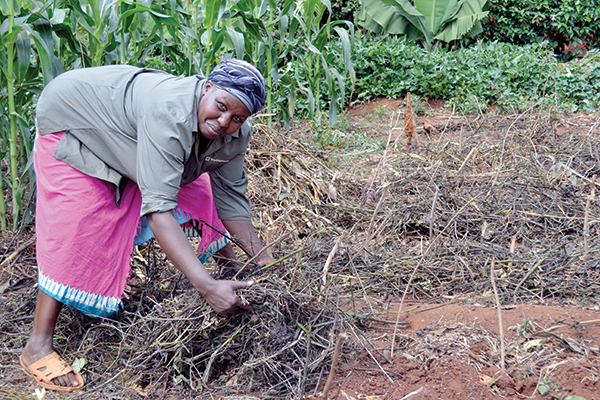 Monday, January 16, 2017
by Daryl Solie We all know there are times when a seemingly small thing can make a significant difference in our lives. For example, small changes like putting wheels on suitcases or a bit of adhesive on sticky notes have improved the way we tote luggage and keep track of our to-do lists. Likewise, small gestures of kindness and compassion, given at the right time, can serve to encourage us, help us deal with a difficult situation or, at the very least, brighten our day. On a recent Faith Leaders Study Tour ...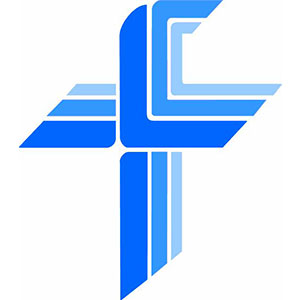 Friday, January 13, 2017
CANADA – As Lutheran Church–Canada (LCC) prepares for 2017's National Convention, the church is calling on its members to prayerfully consider nominations for synod's boards and offices. In November 2016, LCC sent a letter to all congregations inviting them to recommend candidates by January 31, 2017. Any LCC member may recommend one or more persons for nominations to the following offices; they do not require a congregational vote. Descriptions of the offices and the responsibilities and qualifications for nominees are available here. Board of Directors To be elected: 1 lay person Central; 2 ...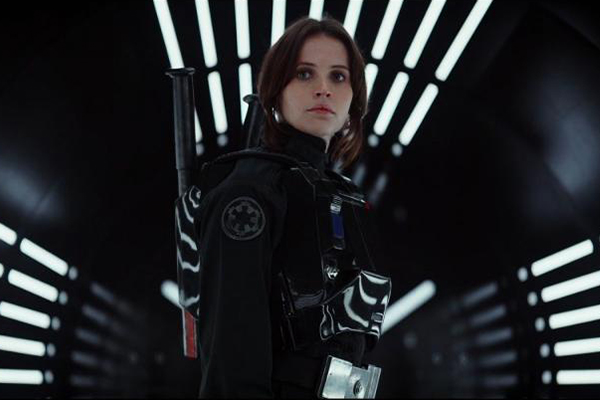 Thursday, January 12, 2017
by Ted Giese With Rogue One: A Star Wars Story director Gareth Edwards goes back to that galaxy far, far away that kids and adults first fell in love with way back in 1977. This new film is another prequel but, unlike the George Lucas' prequels, Edwards' film focuses on events leading up to opening scene of the original Star Wars film A New Hope (Episode IV) where Darth Vader boards Princess Leia's Rebel blockade runner in search of the Empire's stolen data plans. A brief synopsis of Rogue One is found in ...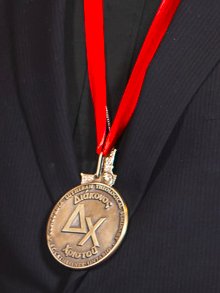 Wednesday, January 11, 2017
ST. CATHARINES, Ontario – Each May at its annual Call Service, Concordia Lutheran Theological Seminary (CLTS) confers two major awards on worthy pastors or lay members of Lutheran Church–Canada (LCC). The first of these, the "Friend of the Seminary" award, is nominated by the faculty or Board of Regents for making a significant contribution to the well-being of the seminary. The Delta Chi Medal, by contrast, is awarded by the seminary on behalf of the wider church. This "highest and most distinguished award" is "presented to an individual, either clergy or lay, ...